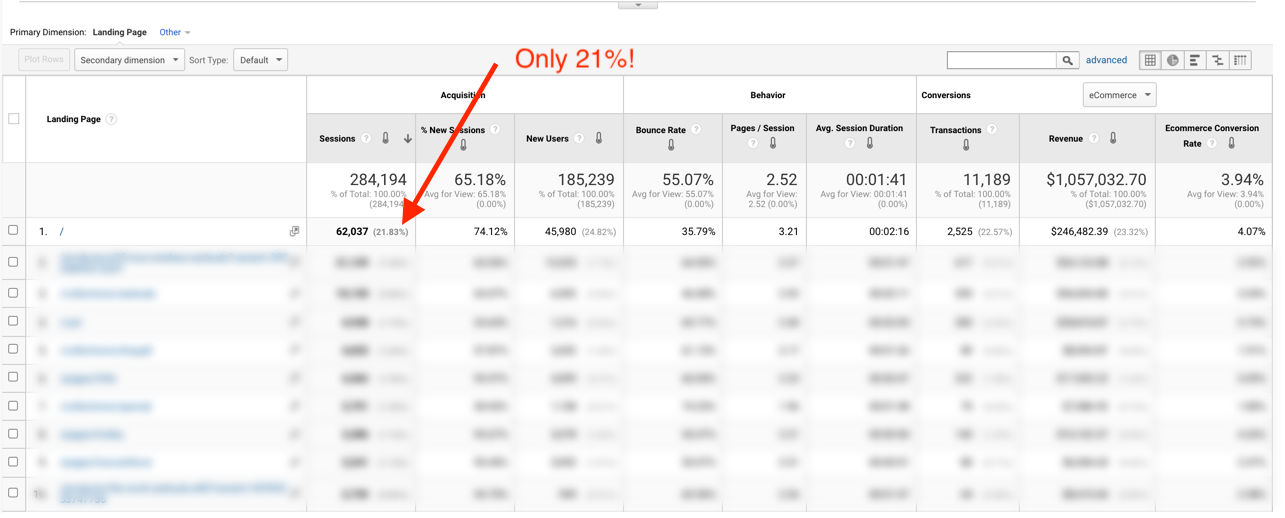 Probably not a surprise, though. While more specific landing pages can increase relevance for users, they are missing valuable content from the homepage.

Take a look at engagement & event tracking data in Google Analytics for various elements on the homepage. There may be a brand video or founder's story that has a strong conversion rate when users interact. If you see this in your own data then test adding these elements to other steps in the funnel.

Here are a couple examples below to inspire!

Example # 1
In this experiment, we added a high performing homepage video to the product page that showcased the brand's quality of materials and manufacturing process.

This video was originally only on the homepage, but a majority of new users entered on a product page. As you can see in the results, the variant drove a 5% increase in conversion rate.

If you drive a large % of prospects to a product page (e.g. paid search, etc) then they might need the additional branding elements that returning customer may not need.

Example # 2
A similar concept pulled two homepage elements onto the collection pages. These elements were related to the return policy and warranty guarantee of the product. The results below show a 15% increase in overall conversion rate.

As we head into BFCM, it's even more important to consider where users are entering the site. And what messaging might be missing from those landing pages.

With Google Optimize you can quickly test, move, remove elements across the site - even during high traffic periods. Be sure to segment your performance by new vs returning users (or other segments) to see if variants perform better for certain user experiences.

Hopefully this inspires ideas about how you can best 'welcome' all users to your site - regardless of where they initially land!